Moderator: Forum Moderators
Senior User

Posts: 2209
Joined: 07 Aug 2014, 17:20
Location: Northumberland
Beautiful Bonnie is 11 TODAY
All,our love
Dad Mum Shelly Molly Polly
Senior User

Posts: 4999
Joined: 01 Nov 2008, 19:38
Happy 11th Birthday Bonnie.
Lins, Molly and Scooby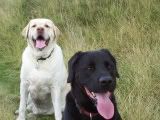 A house isn't a home without at least one Labrador
Senior User

Posts: 2007
Joined: 22 Nov 2010, 21:19
A Happy 11th Birthday Bonnie
Hope you have a lovely day with your family.
Love
Amanda Jim & Fynley xxx
Remembering our beloved boys Milo, Little Max & Zak who forever will always be in our hearts and never forgotten Feb 2003 to May 2016, Jan 2010 to Jun 2017 & Nov 2004 to Nov 2017.
Senior User

Posts: 2608
Joined: 06 Jun 2008, 14:25
Belated Happy Birthday Beautiful Bonnie
I expect you were spoilt rotten yesterday and I hope your lovely sisters got to share the fun. Wishing you lots of good health, good walks and good times in the year ahead
Joan and George x
Glenys

Posts: 7329
Joined: 31 Dec 2006, 16:54
Location: Lancashire
Contact:
Happy birthday beautiful Bonnie many happy returns
xxxx
Senior User

Posts: 2658
Joined: 05 Jan 2012, 23:18
Location: Leicestershire
Ohhhh
A very happy 11th birthday lovely Bonnie!
I know all of you girls will have a lovely day of spoiling,
Des x
Des x
Desley and
Finn
Harley & Diesel, safe in my heart
Senior User

Posts: 4303
Joined: 17 Feb 2007, 14:00
Happy 11th Birthday Bonnie!
Hope you had a lovely day.
Jackie x
Senior User

Posts: 2268
Joined: 17 Jan 2014, 21:09
Location: Cheshire
A very happy belated birthday Bonnie I know how great your day will have been
Debbie, Coco, Kinder & Buttons XXX
Who ever said diamonds are a girls best friend..... Never owned a Labrador or three
Senior User

Posts: 860
Joined: 03 Jan 2015, 17:05
Location: Wigan
Awww,
beautiful Bonnie. Xxxx
Lots of love, Janet, Pat, Barney & Lola xxxx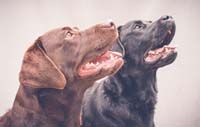 Senior User

Posts: 2098
Joined: 22 Nov 2011, 14:21
Location: Limousin, France
I hope you had a super day Bonnie. Sorry I'm late with my birthday wishes.
Hilary, Rowley & Douma
Senior User

Posts: 2209
Joined: 07 Aug 2014, 17:20
Location: Northumberland
Thank you everyone for my lovely birthday wishes , I had a very nice day with my sisters and lots of nice cards and presents.
Love Bonnie