Moderator: Forum Moderators
Senior User

Posts: 423
Joined: 16 Sep 2009, 20:23
Location: Cheshire
Carol and Tasmin
Senior User

Posts: 2608
Joined: 06 Jun 2008, 14:25
Gorgeous - another stunning photo
Joan x
Joan and George x
Senior User

Posts: 683
Joined: 15 Aug 2013, 15:14
Ahh you both look lovely
Senior User

Posts: 1925
Joined: 05 Jan 2007, 13:24
Location: Sheffield, South Yorkshire
Lovely
Love Michelle X
Labradors laugh with their tails
A Labradors face feels like home
Senior User

Posts: 2268
Joined: 17 Jan 2014, 21:09
Location: Cheshire
Lovely picture, Pippi is as cute as you are Tasmin
Debbie, Coco, Kinder & Buttons XXX
Who ever said diamonds are a girls best friend..... Never owned a Labrador or three
Senior User

Posts: 4999
Joined: 01 Nov 2008, 19:38
Two real beauties.
Lins, Molly and Scooby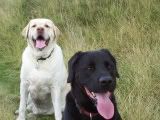 A house isn't a home without at least one Labrador
Glenys

Posts: 7329
Joined: 31 Dec 2006, 16:54
Location: Lancashire
Contact:
Two lovely Friends
Please email
one
of the coordinators if you cannot get through on the phone stating CLEARLY the reason for your call only if you are approved
Katie Cumria location Kennels tel 07484724282 email
Kjohnson4004@aol.com
Gina (Homing Coordinator)
Telephone: 07572 438871 (Between 10am - 7pm
Email:
ginaboyd@btconnect.com
Glenys 01257 452500K strictly 10.30 am to 6.30pm
labrador.rescue@btinternet.com
Senior User

Posts: 1079
Joined: 10 Feb 2013, 13:11
Location: Lancashire
Tasmin, have you ventured inside the house??? That doesn't look like the conservatory!!!!
Kim, Murphy & Amy x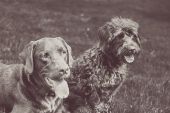 Senior User

Posts: 423
Joined: 16 Sep 2009, 20:23
Location: Cheshire
Well spotted Kim. She's become much more confident the last few weeks and now lies with us in the evening in the living room. The pic is taken in the front room which I suppose is a kind of snug, but one of us has to be in the room with her for her to stay. Once you move she goes too. Still prefers the conservatory and outside but seems to prefer our company more and more. Loves her walks particularly with Mia and is loving her visits to the pub after a walk down the river.
Carol and Tasmin
Senior User

Posts: 2209
Joined: 07 Aug 2014, 17:20
Location: Northumberland
Really beautiful, from your post Tasmin is doing so well in quite a short time and of course from such a different lifestyle amazing lucky girl
Liz Harriet Shelly Bonnie n Molly