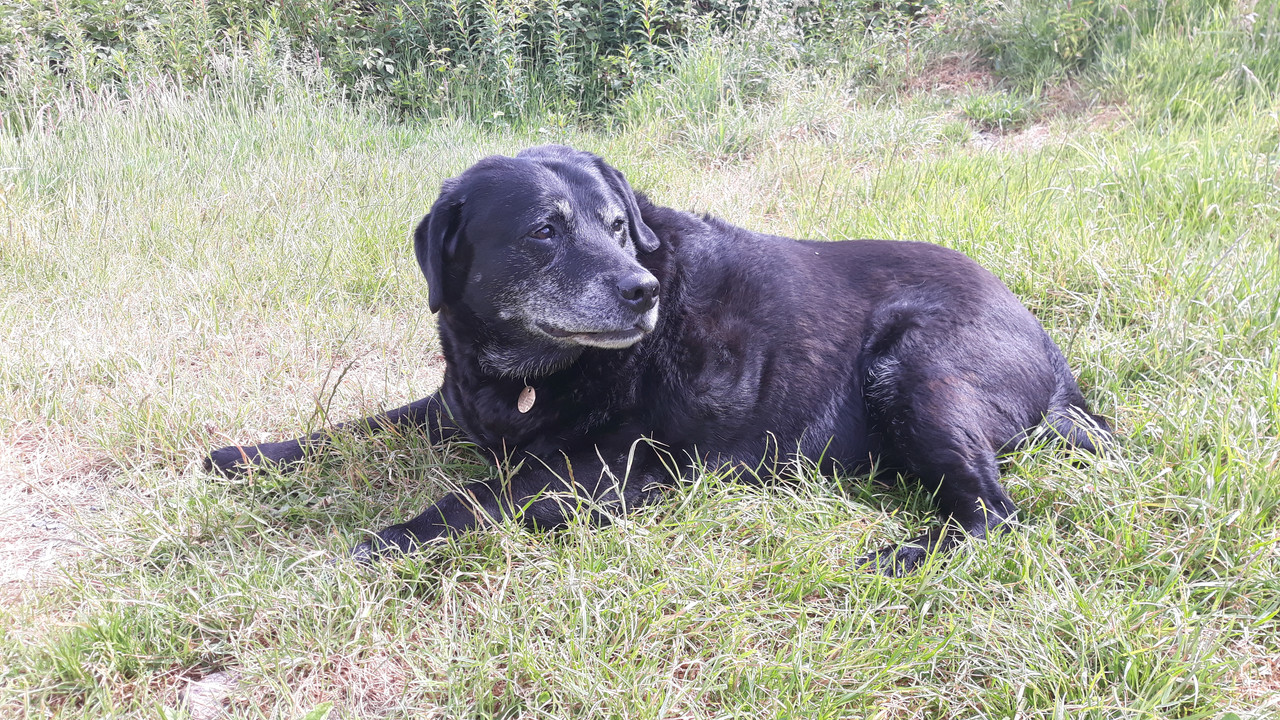 Back in 2009, on New Year's Eve, Ky visited North Wales and collected 4 labs- Gracie, Storm, ? and brother Fudge. Gracie and ? were pregnant, fathered by Fudge and went on to have about 13 pups between them. Storm was not pregnant and came home with us on 6 Jan 2010 at age 14months when we renamed her Kizzy.
viewtopic.php?t=7576
She has given us the best times of our life. Moving from Stockport 8 years ago, we came to live in North Wales with a lovely big garden with a stream running through, hills and lakes within walking distance and the beach 10 minutes drive away.
She loved every bit of her life but on Monday, at the good old age of 13 and a half, we had to say goodbye to her.
Thank you Glenys and staff for giving us the opportunity to have this special girl in our lives.
SueA